Performance
Upcoming Performances:
JWD has just finished a new film: Teatro Salvaje - the official web site is at: http://www.teatrosalvaje.com
Previous Performances:
In June, 2004, JWD, Don and Special guests performed "Sacred Madness" - 3 original shows on 3 nights at the Santa Monica Playhouse. A live DVD will be available soon.
October 26th, 2003, 1:30 PM - Jorge and Don Performed live at Richard Weekley's yearly poetry celebration (or was it Richard Yearly's weekly poetry celebration?). Click below for a free 13 minute bootleg mp3 of Jorge playing airsynths, guitar loops and doing vocals to Don's dark dance.
http://jwdavies.com/JWDandDPatpoetryreading2003-10-26.mp3
September 14, 2003 10:30 A.M. - Don and Jorge performed live at the Onion Church. It was a morning of Butoh and strangely inspiring music and poetry. Richard read a poem by Octavio Paz, Jerry ran the spotlight, Don Butoh'ed and Jorge played guitar, sang and messed with his circuit bent instruments. Lovely setting and equally lovely people. Click below for a free 12 minute quicktime video of parts of the show (dsl/cable necessary 'cause this is 40 mb).
http://www.zenbutoh.com/onionshowquicktime.mov
Just Audio MP3 (5 mb): http://www.jwdavies.com/jwdanddonattheonion-music.mp3
6-14-03 ~ JWD played with n0i5e and Don McLeod once again, this time at the Venice Carnivale in Venice, CA.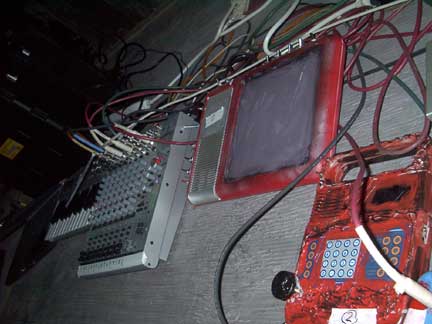 5-17-03 ~ JWD sat in on a 30 minute set with his circuit bent instruments for "Unite the Future", in Culver City, CA, with awesome Musicians: Marc Kollar (guitar), Paul C Havrella (percussion) and a wonderful horn player named Sung. Their site is http://www.n0i5e.com
Butoh magic was provided by Don McLeod, as usual. Check out Don's web site at: http://www.zenbutoh.com